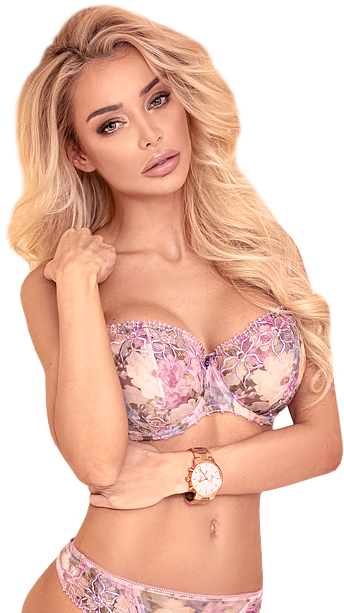 Alleen toegang voor volwassenen!
Deze website bevat naakt, expliciete sexuele content en sexueel taalgebruik.
De site dient alleen bezocht te worden wanneer je de minimale leeftijd van 18 jaar hebt bereikt en op een legale locatie bent vanwaar je de site bezoekt. Met het bezoeken van deze website bevestig je dat je minimaal 18 jaar bent en akkoord gaat met onze Algemene Voorwaarden en privacy statement. Met Ieder ongeautoriseerd bezoek overtreed je wellicht wetgeving van het land waarin je je bevind.Omdat Topescort op geen enkele wijze de content die getoond word Creëert of produceert; dienen alle advertenties te voldoen aan onze leeftijd en content regels. Topescort hanteert een "zero tolerance" beleid voor kinderpornografie, minderjarigenreclame, mensenhandel en het gebruik daarvan op onze website. Vermoedelijke uitbuiting van minderjarigen en/of mensenhandel melden we ten aller tijden aan betreffende autoriteiten.
Ik ga ermee akkoord om illegale diensten of activiteiten te melden die in strijd zijn met de gebruiksvoorwaarden.
Ik ga er ook mee akkoord om vermoedelijke uitbuiting van minderjarigen en/of mensenhandel te melden bij de bevoegde autoriteiten.
Deze site maakt gebruik van Cookies. Door verder te gaan op de site ga je akkoord met ons gebruik van Cookies.
De beste escortbureaus maken alle klanten tot het uiterste tevreden! Maak je klaar voor absoluut prachtige modellen die geweldige seksuele vaardigheden en onvergetelijke charmes hebben. Top escort is het sociale netwerk waar je veel modellen kunt vinden die met bureaus werken. Het geeft u meer vertrouwen in de servicekwaliteit en het privacybeleid. Controleer geverifieerde profielen van modellen, krijg alle informatie en neem indien nodig contact op met de klantenservice. Je kunt op je gemak een gepassioneerde date organiseren met een mooi meisje uit je stad.